We're in Sweaburg, Ontario, visiting with Alice Fleurkens. We've been to her garden before (Alice's Front Garden in Canada) so check out the earlier posts if you want to see more.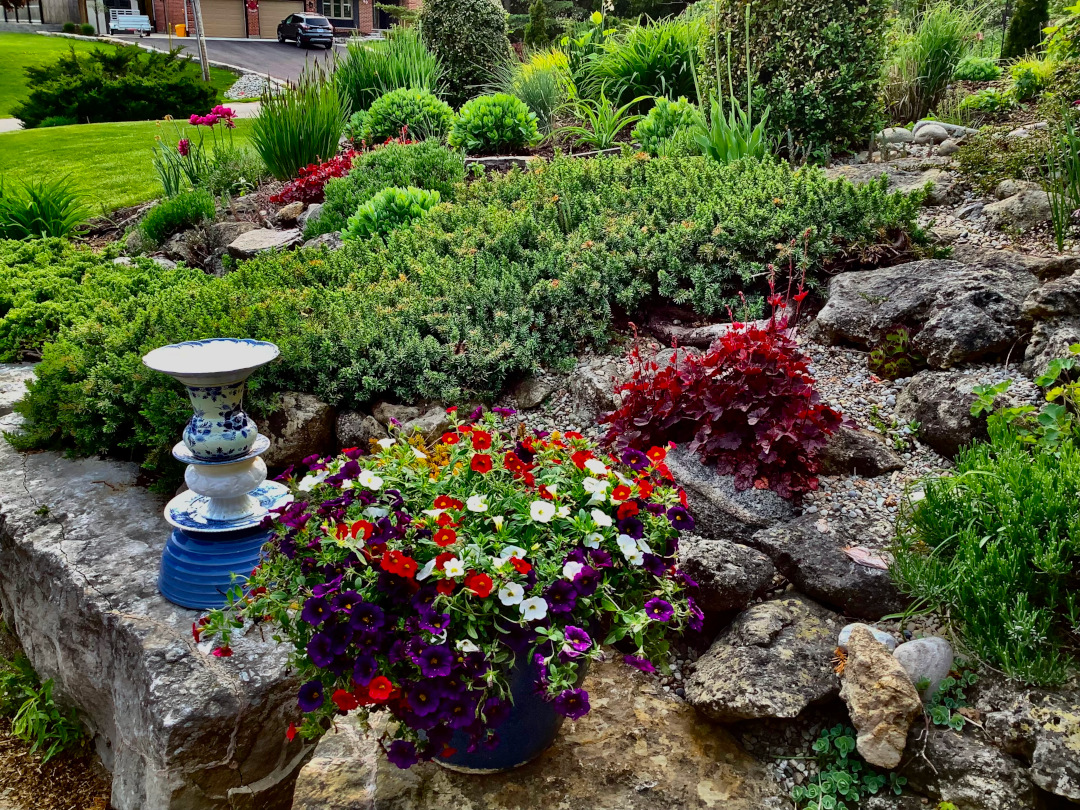 This is the first year in about six years that I have been able to do more gardening again. It is so enjoyable to see the garden grow.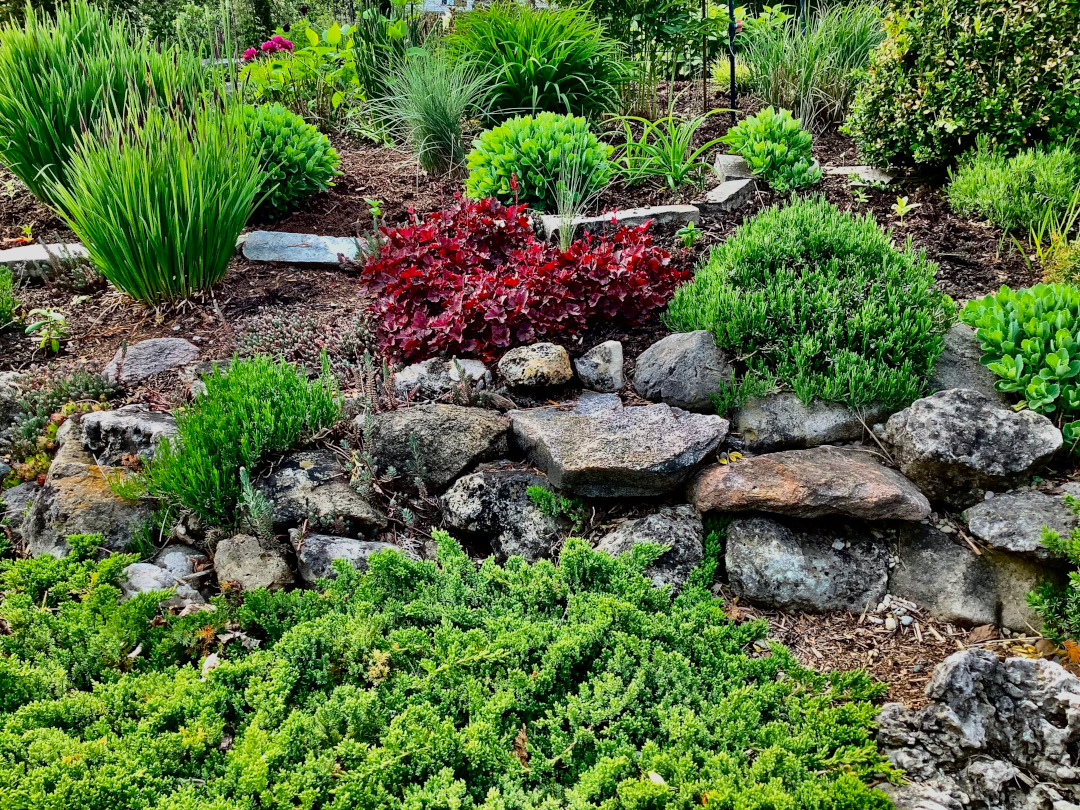 These shrubs now require a drastic pruning every year. And the Siberian iris (Iris siberica, Zones 4–8) has found itself a spot where I don't really want it, so later it will have to go.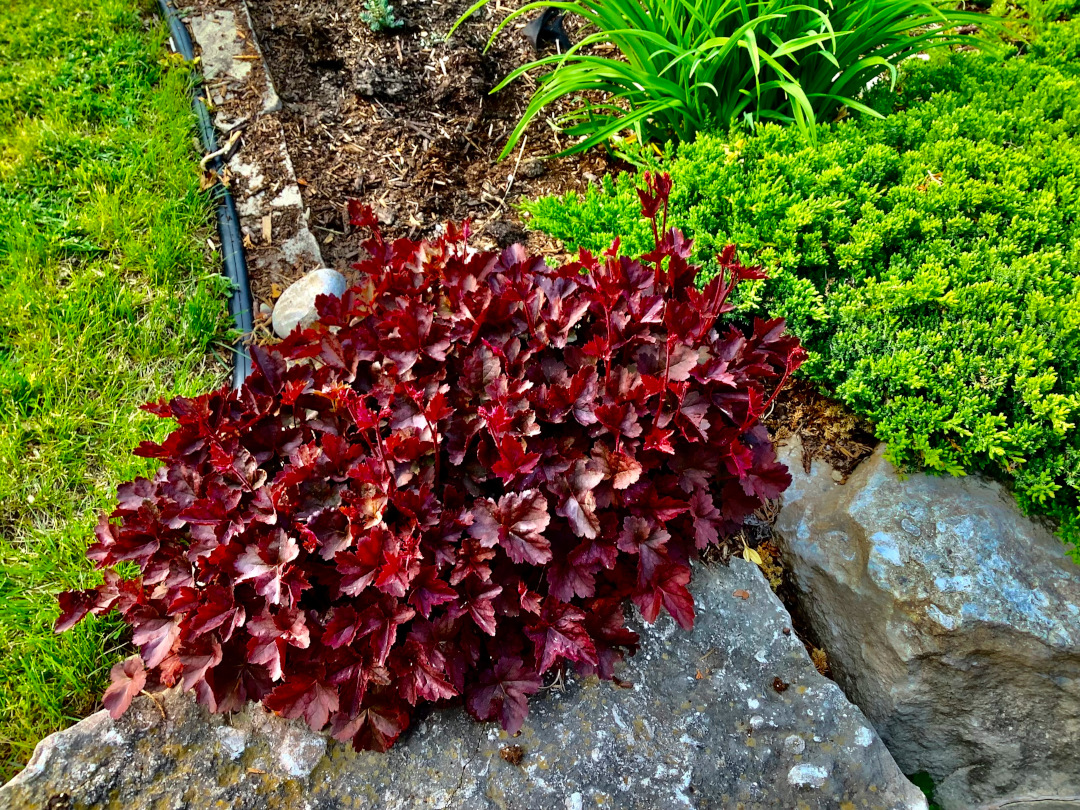 Oh, how I love coral bells (Heuchera hybrids, Zones 4–8), even though the ants are attacking them left and right. It seems to be their favorite plant for making ant hills in.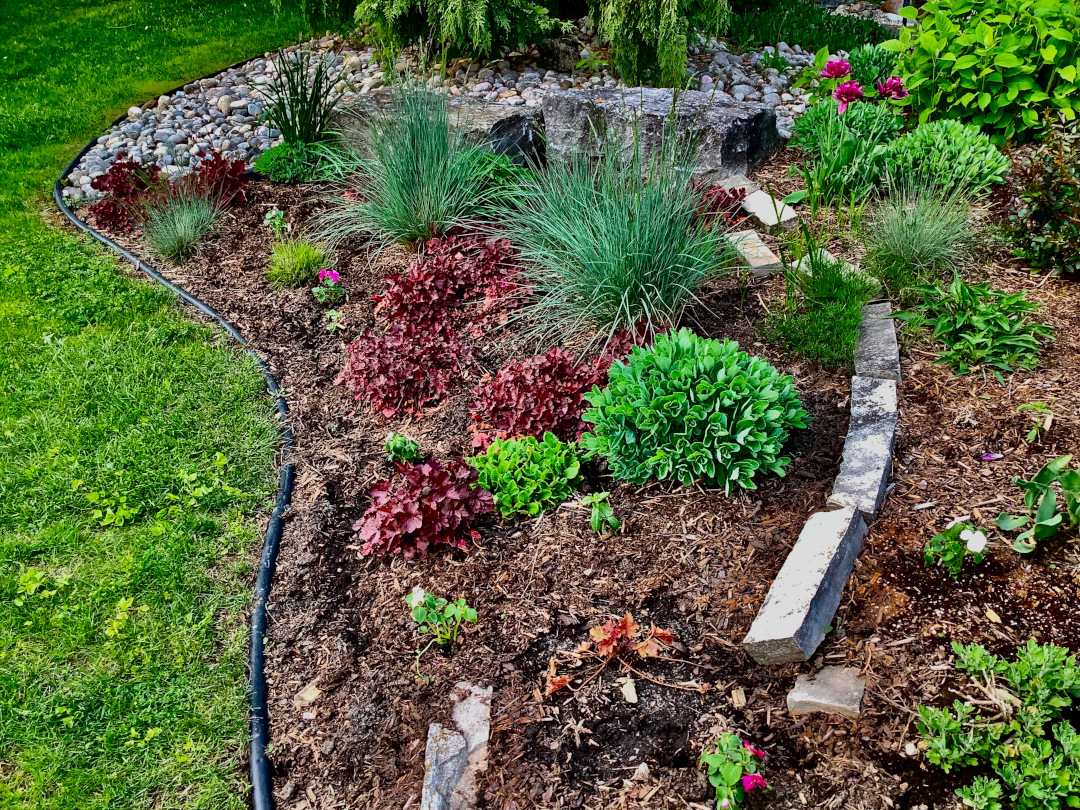 A lady gave me some golden-orange heuchera. It is very small this year, but it is coming along.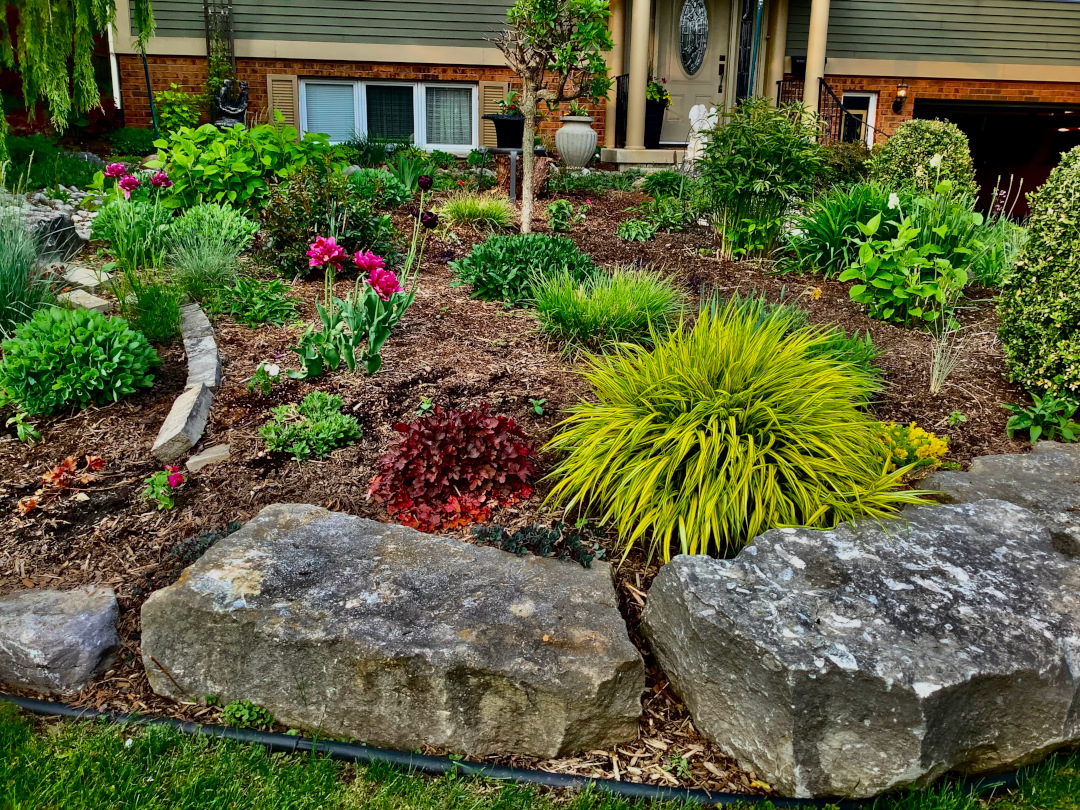 This grass was also given to me. (Sorry, I don't know the name of anything.) We had a great big cedar in front of the basement window and decided we wanted it gone, so my husband very cleverly cut it down himself.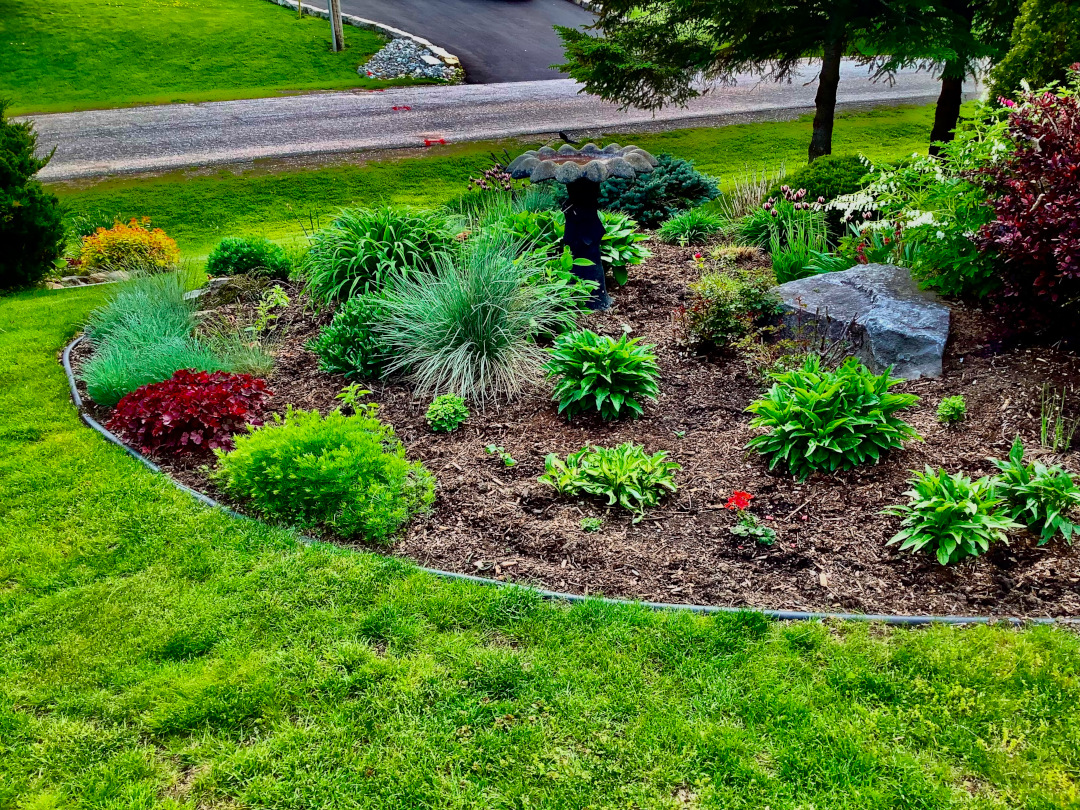 This garden goes all the way down the hill. I planted some more grasses in it, and the bleeding hearts are doing fantastic. They had to be covered with blankets a week ago because we had frost, and they froze in other years and so did damage to the hostas and lilies. They did not die; they just looked ugly for a while.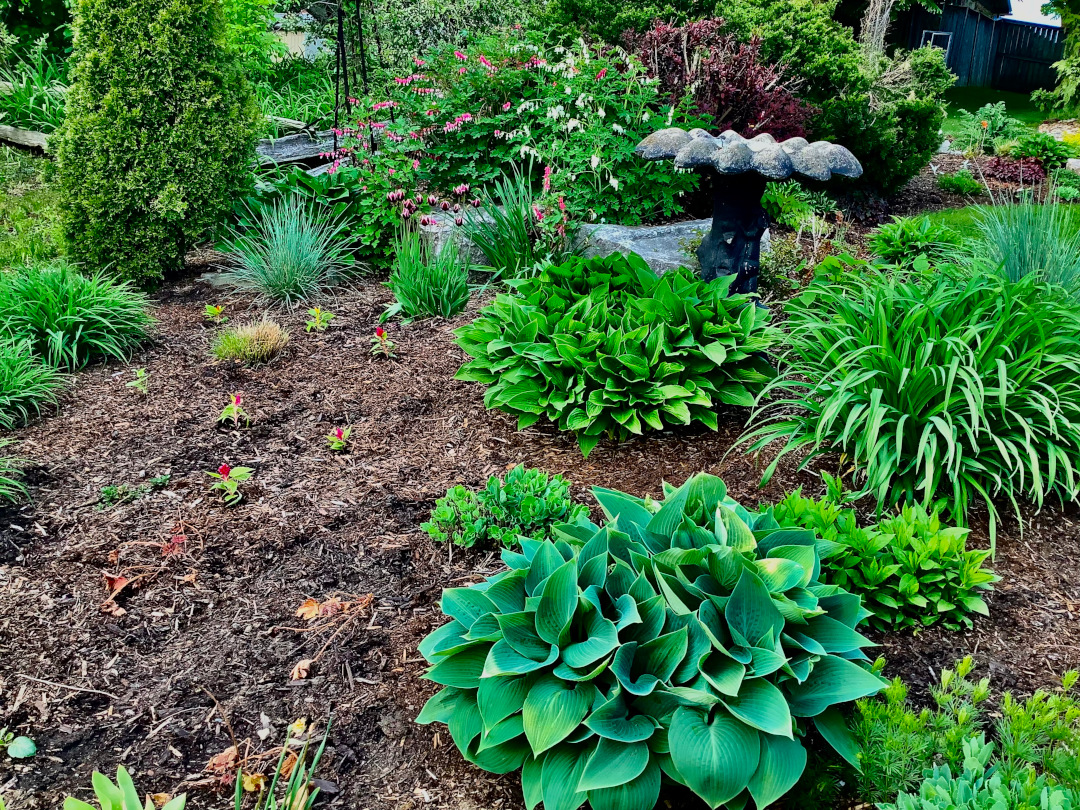 There is no mulch in the garden yet. But maybe we will still mulch or maybe not. We are undecided. It is expensive.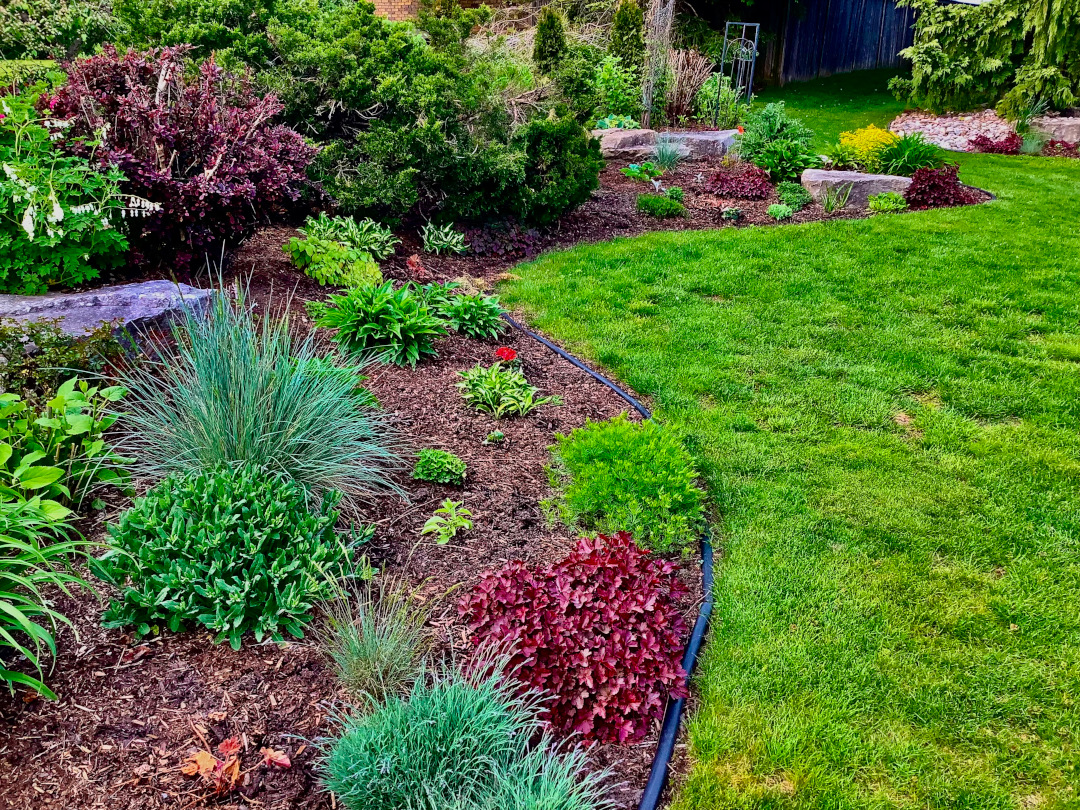 More heucheras give color in the garden.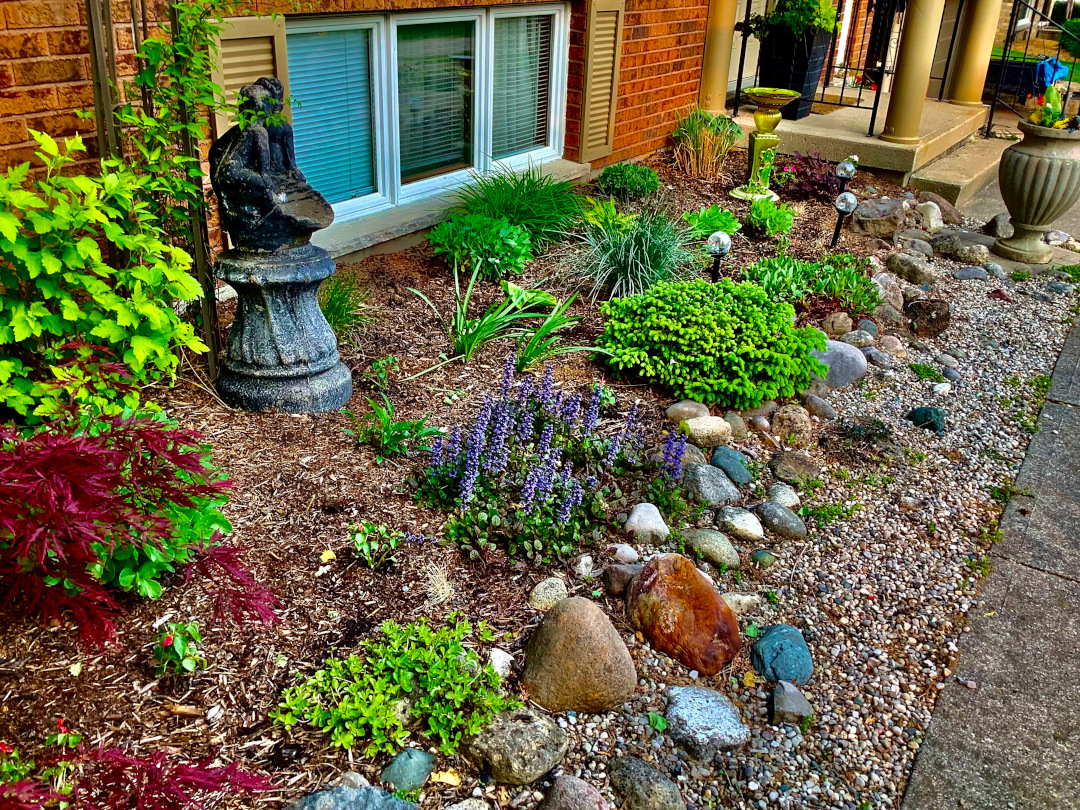 There was another cedar there in the corner by the door, but it was hitting the roof and did not look very good, so it is gone too. There is a nice hosta and some Miscanthus grass, which does not seem to be doing too well.
Have a garden you'd like to share?
Have photos to share? We'd love to see your garden, a particular collection of plants you love, or a wonderful garden you had the chance to visit!
To submit, send 5-10 photos to [email protected] along with some information about the plants in the pictures and where you took the photos. We'd love to hear where you are located, how long you've been gardening, successes you are proud of, failures you learned from, hopes for the future, favorite plants, or funny stories from your garden.
Have a mobile phone? Tag your photos on Facebook, Instagram or Twitter with #FineGardening!
Do you receive the GPOD by email yet? Sign up here.